donate/ collaborate

we are young and we are eager for like minded folk to join in on our mission.




If you are wanting to do your own thing but need a bit of guidance then do not hesitate to contact either. the more people wanting to make change the better!





if you are wanting to donate then please send a message via the link to the left. Donations go towards organizing suicide prevention/ mental health activities and the costs involved with them.





if you are wanting to be apart of the SAVE A MATE movement on a hands on level then please contact also. there are more ways you can help then you realize.





and finally if you are wanting to submit an I CARE video then please message us via the link to the left also.

​
​
Powered by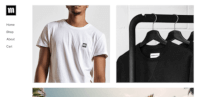 Create your own unique website with customizable templates.